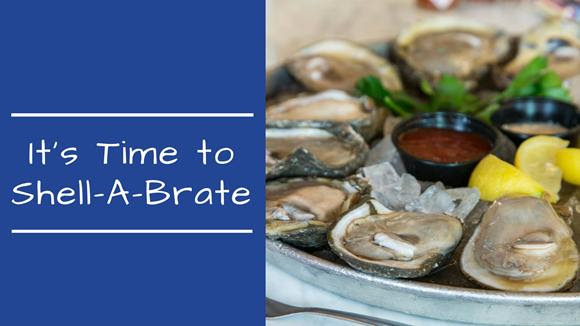 Join us for a Shell-A-Bration at Urban South Brewery March 8 at 6 pm!


The Coalition to Restore Coastal Louisiana is celebrating our Oyster Shell Recycling Program and our restaurant partners that make the program a success with a Shell-A-Bration March 8 at Urban South Brewery.
It will be a night of live music featuring the New Orleans Swamp Donkeys, fresh oysters, raffles and more!
But before that, starting February 20th, our partner restaurants will have daily oyster specials. Every time you order oysters at one of our participating Shell-A-Bration restaurants from February 20 - March 6, you'll receive a commemorative wooden doubloon. Each doubloon you collect can then be exchanged for raffle tickets at the Shell-A-Bration Finale at Urban South Brewery on March 8th.
So, the more participating restaurants you visit, and the more oysters you order and enjoy, the more chances you'll have to win fabulous prizes—AND the more shell you will be recycling!
Prizes include a guided fishing trip with Capt. Lucas Bissett; a framed, signed and numbered Alex Beard print entitled "The Oyster Patter;" special restaurant gift cards and memorabilia; and so much more.
To find out more information or to RSVP for a Shell-A-Bration Finale, go to:
Shell-A-Bration!
Sponsored By:




###
---
To

subscribe

, send an email from the address you want subscribed to:

ListServer@nwrccom.cr.usgs.gov

with the subject "

subscribe cwppra

" without the quotation marks.

Connect with us:
See what's new on the CWPPRA Web site! Visit https://www.lacoast.gov/
Tell Us What you Think
We welcome your comments! Contact us at lacoast@nwrccom.cr.usgs.gov
Spread the Word
Tell your friends they can receive this free newsflash by subscribing at:
https://www.lacoast.gov/news/newsletter.htm
For More Program Information:
Subscribe to WaterMarks, the CWPPRA magazine, by contacting lacoast@nwrccom.cr.usgs.gov
To view on-line issues visit
https://www.lacoast.gov/WaterMarks
CWPPRA Managing Agencies:







Other Related Coastal Restoration Web Sites:










Unsubscribe
This newsflash has been sent to you because you are either a participant in our program or you have provided your e-mail address to us in a request to receive it. If you prefer not to receive this newsflash, you can unsubscribe by sending an email to:
ListServer@nwrccom.cr.usgs.gov.
with "unsubscribe cwppra" as the subject without the quotation marks.